Open the Leadflow App and on the first screen enter your email and password and click the Log in button.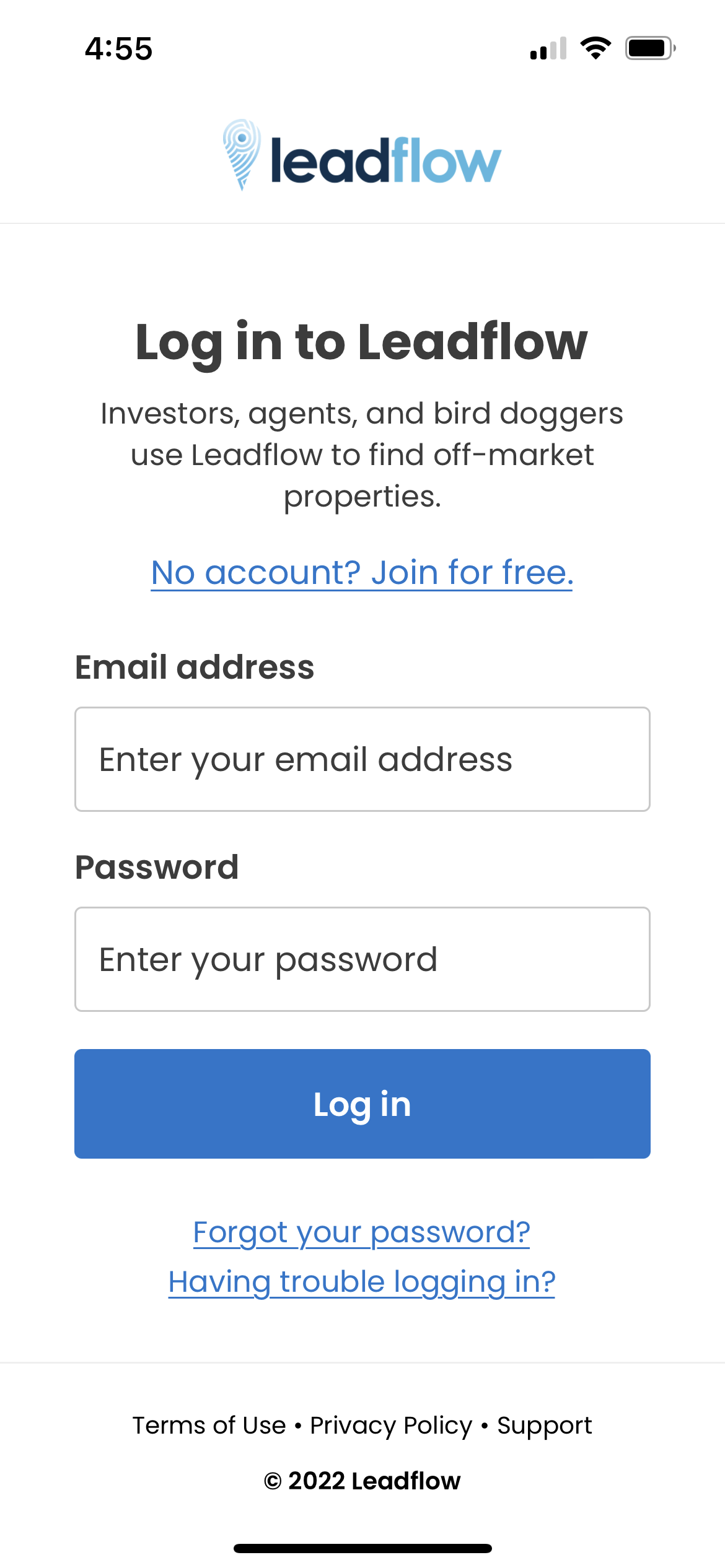 Simple as that! You're ready to start searching for properties.

 If you have difficulty logging in or forgot your password check out this article on how to reset your password or email support@leadflow.com and we will be happy to assist you!