Open the Leadflow and click the Forgot your password? link on the Login screen.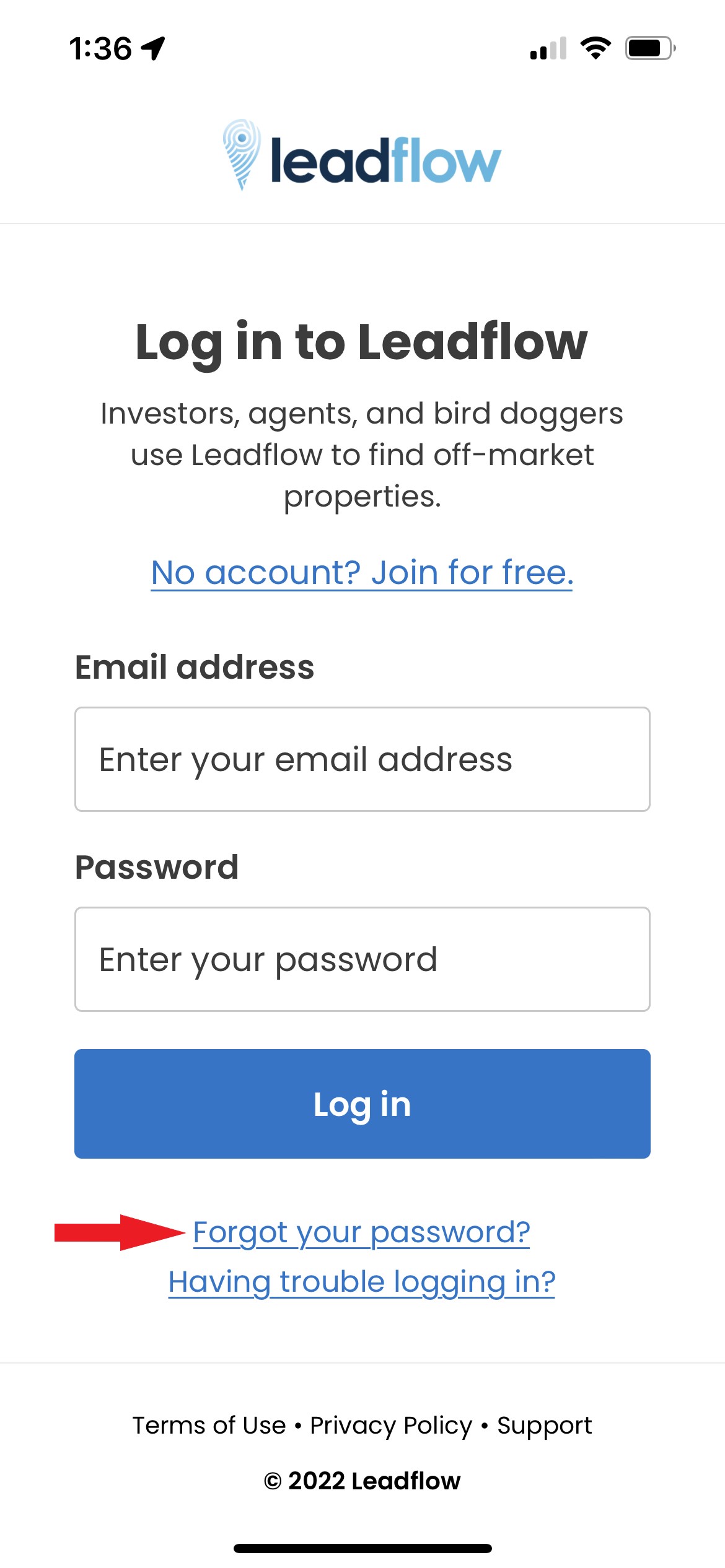 Enter the email associated with your account and click the Reset Password button.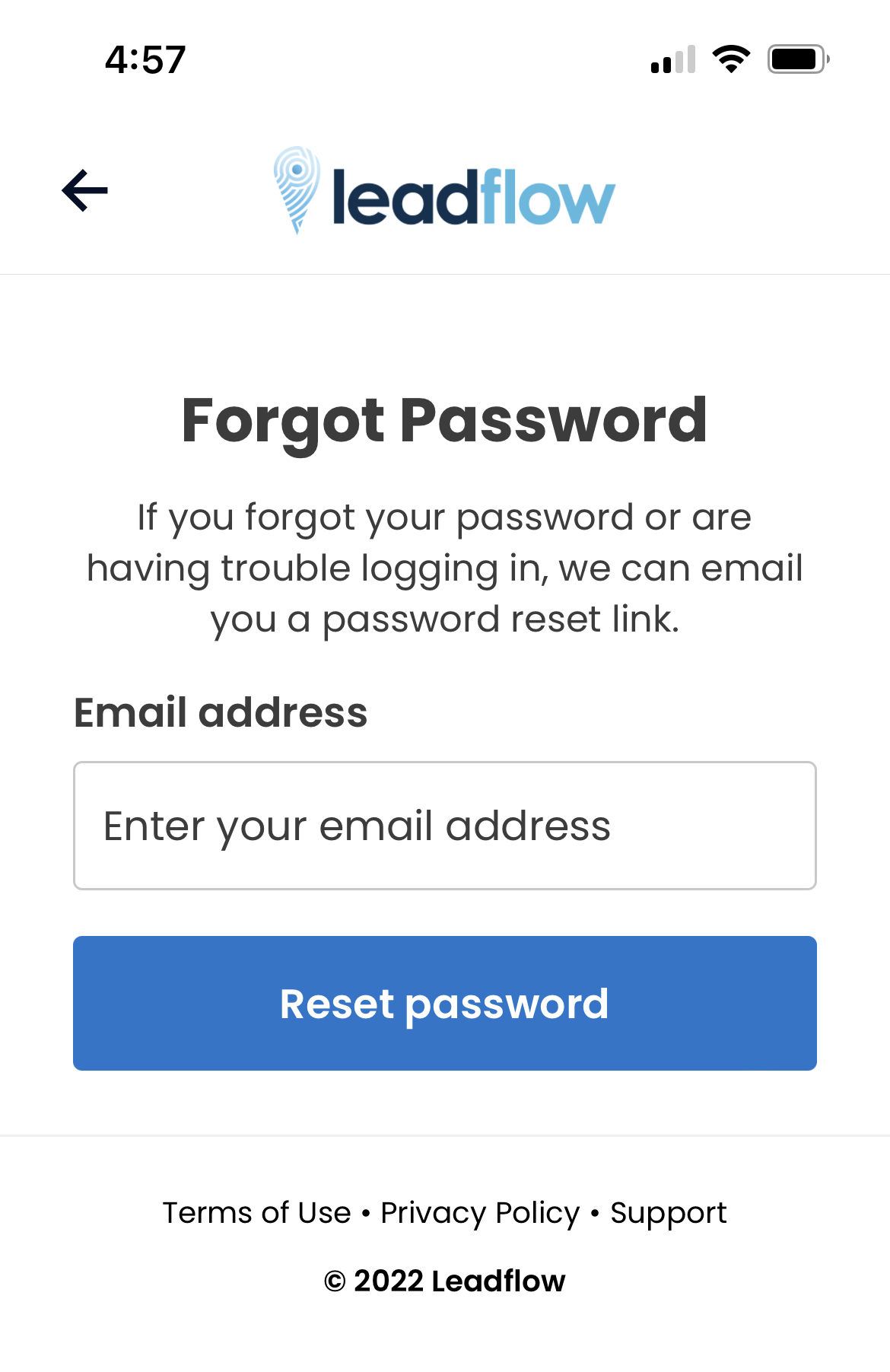 You will see a confirmation screen with a notification to check your email for the password reset link. For a seamless flow, we recommend opening your email on your mobile device.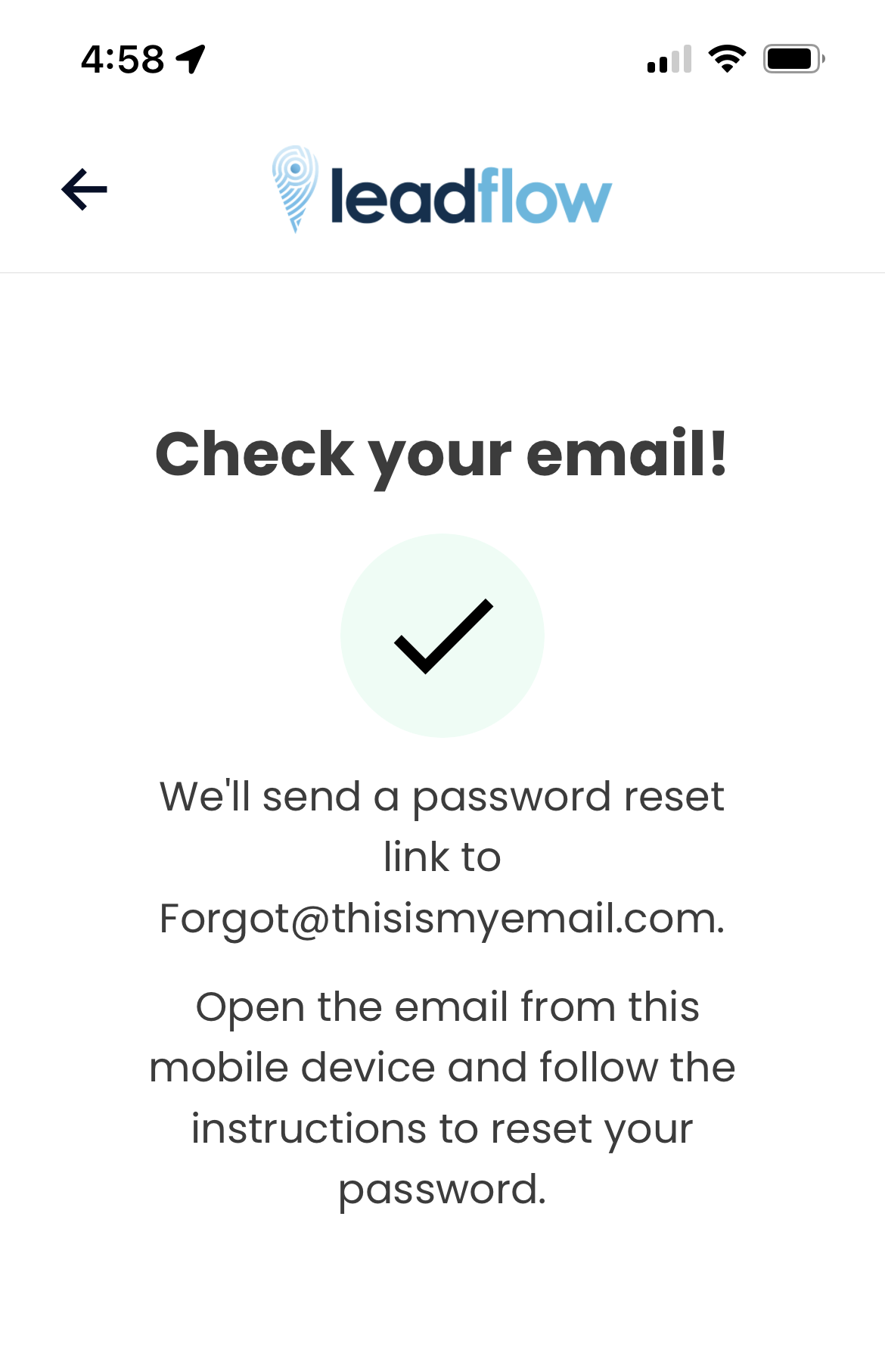 If you do not receive the email within a few minutes, make sure to check your Spam or Promotions (if using Gmail) folders. 

After opening your email, click the Reset Password button or the direct link in the email.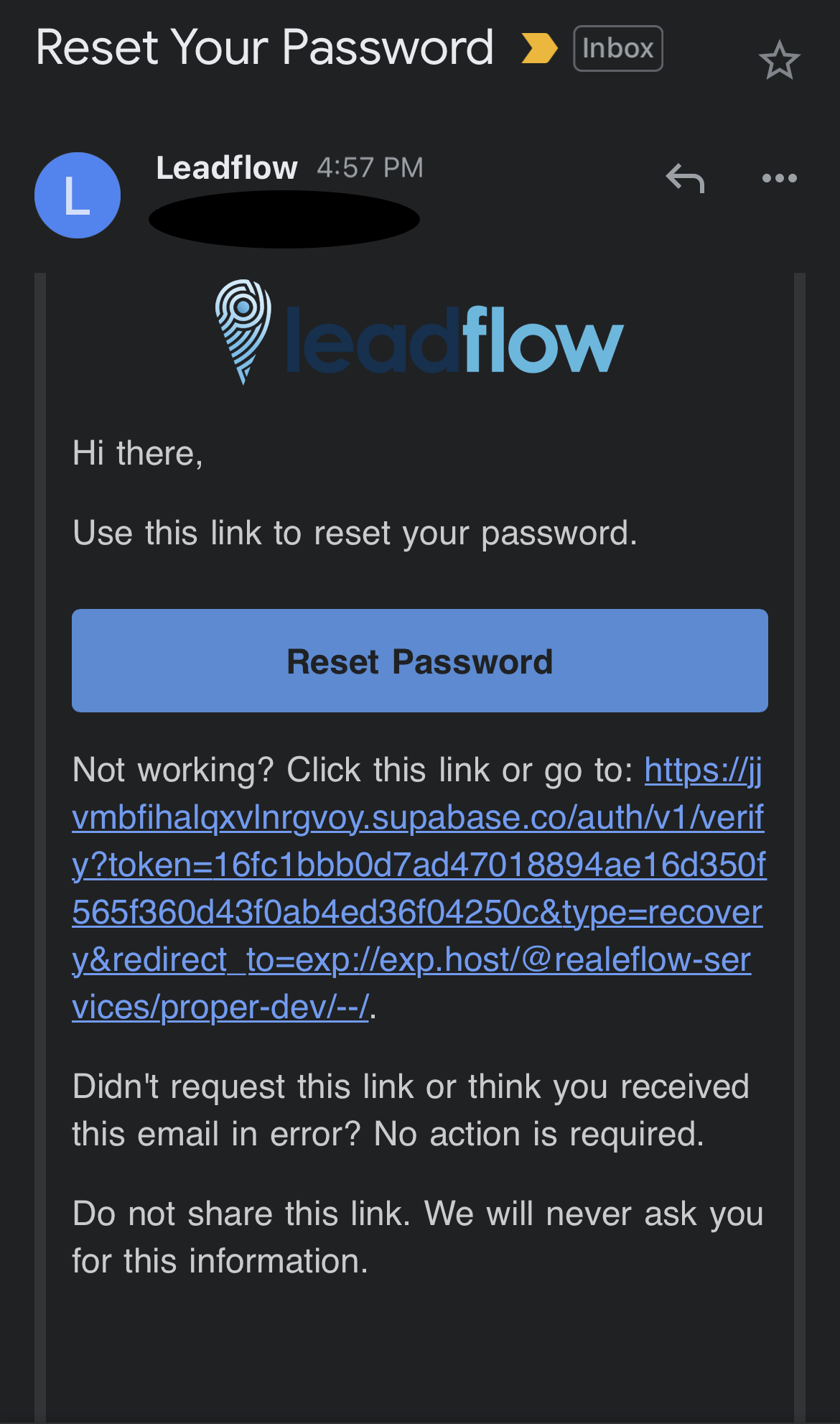 You will be redirected to the Reset Password screen in the Leadflow app. Enter your new password and click the Set new password button.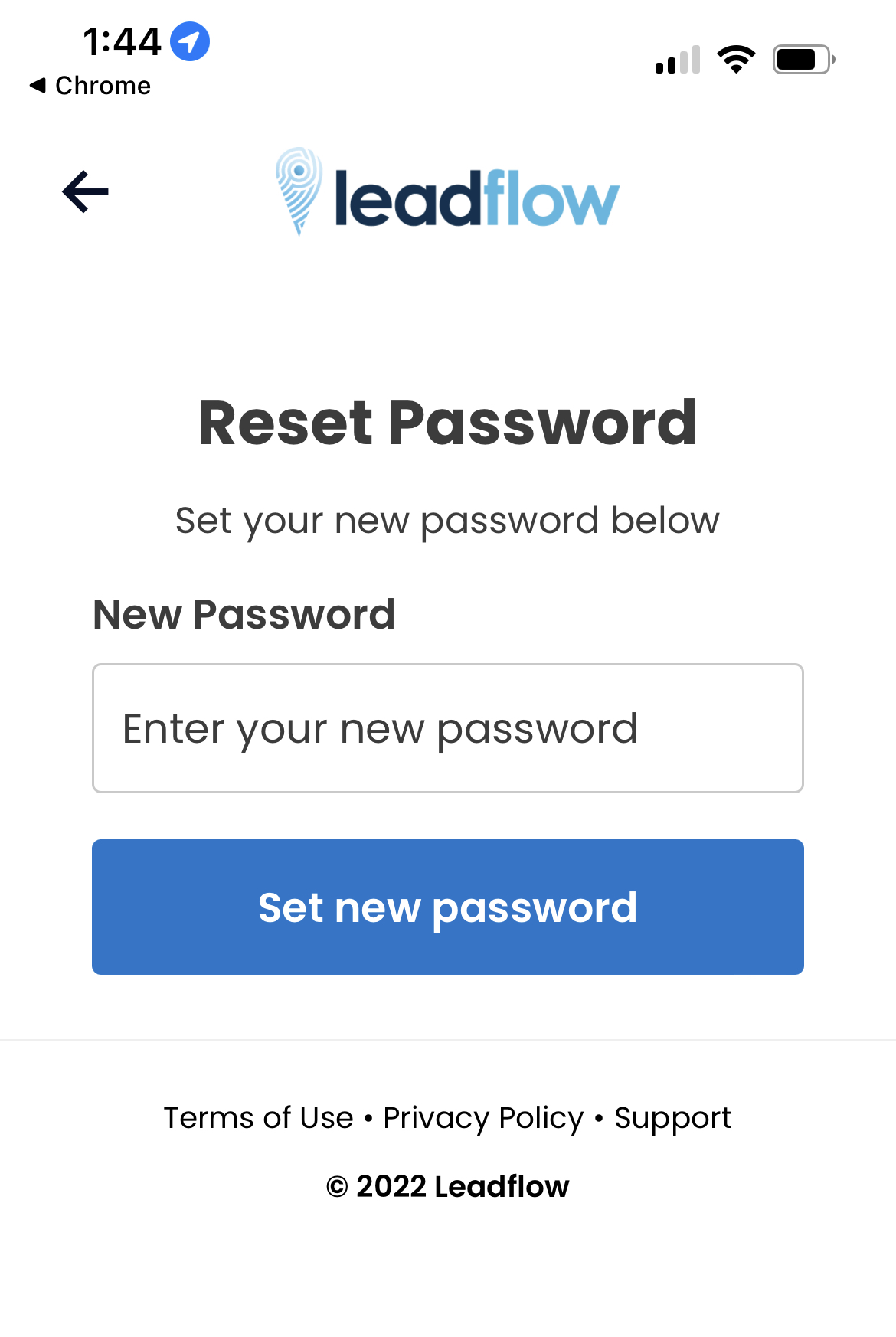 When you have set your new password we will redirect you to the login screen. Enter your email and new password to access the app!
If you have any issues, please reach out to our support team at support@leadflow.com.