Skip Tracing is a very effective method for finding motivated sellers. Leadflow offers the ability to track down phone numbers for your leads with the click of a button!

On average, you can expect to locate a phone number for 70 - 85% of your Skip Traced list.
How do I earn Skip Trace call credits? 
Good news! You get 10 free call credits just for creating an account with us! Each Skip Trace is a single credit and you can earn more credits for every $1 postcard you send. 
How do I Skip Trace?
Once you have found a property with a good sellability score (500 or higher) we recommend clicking the blue Unlock Owner button!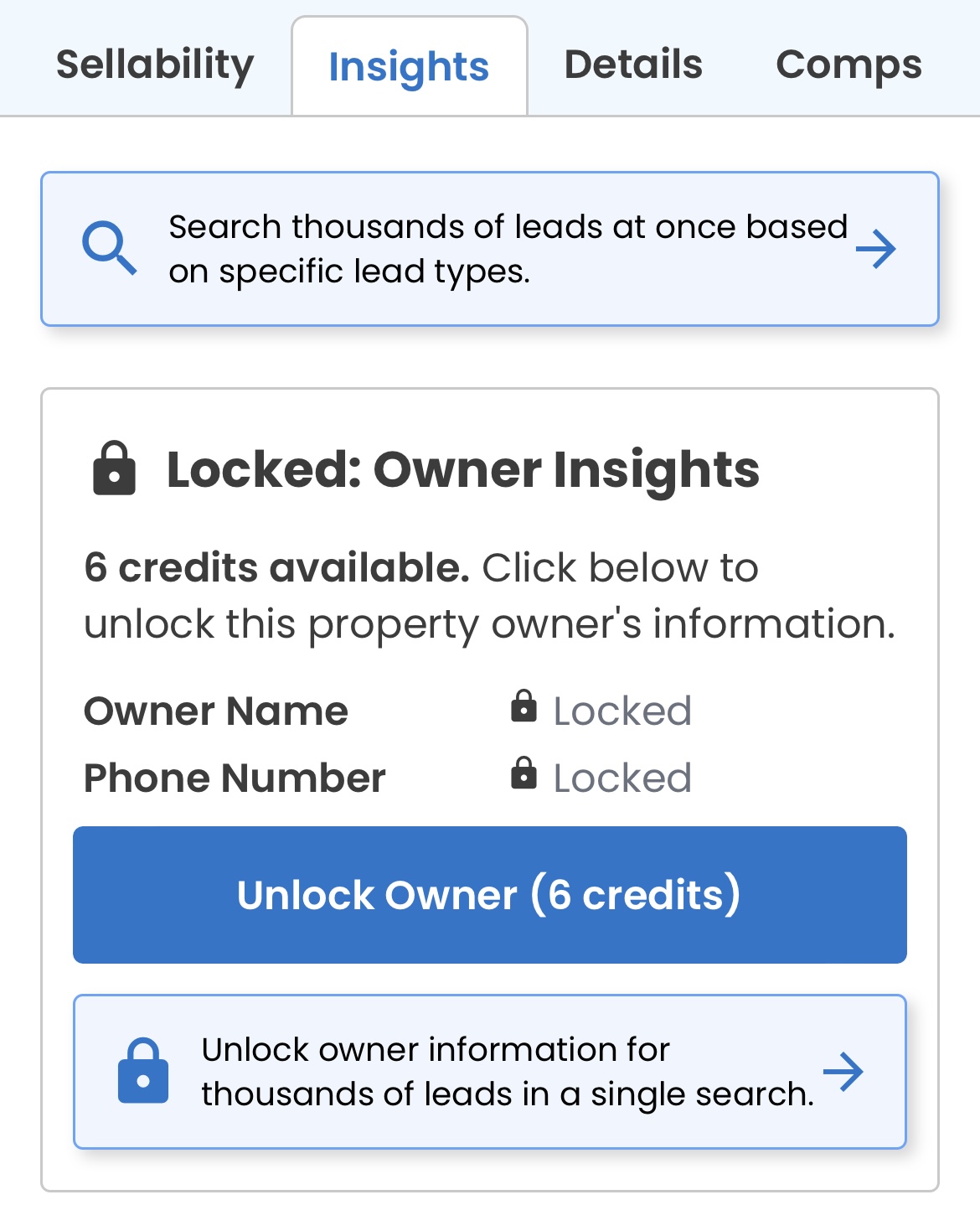 We will immediately pull back results if they are available. If we are unable to find an owner match we will return the credit back to your account balance.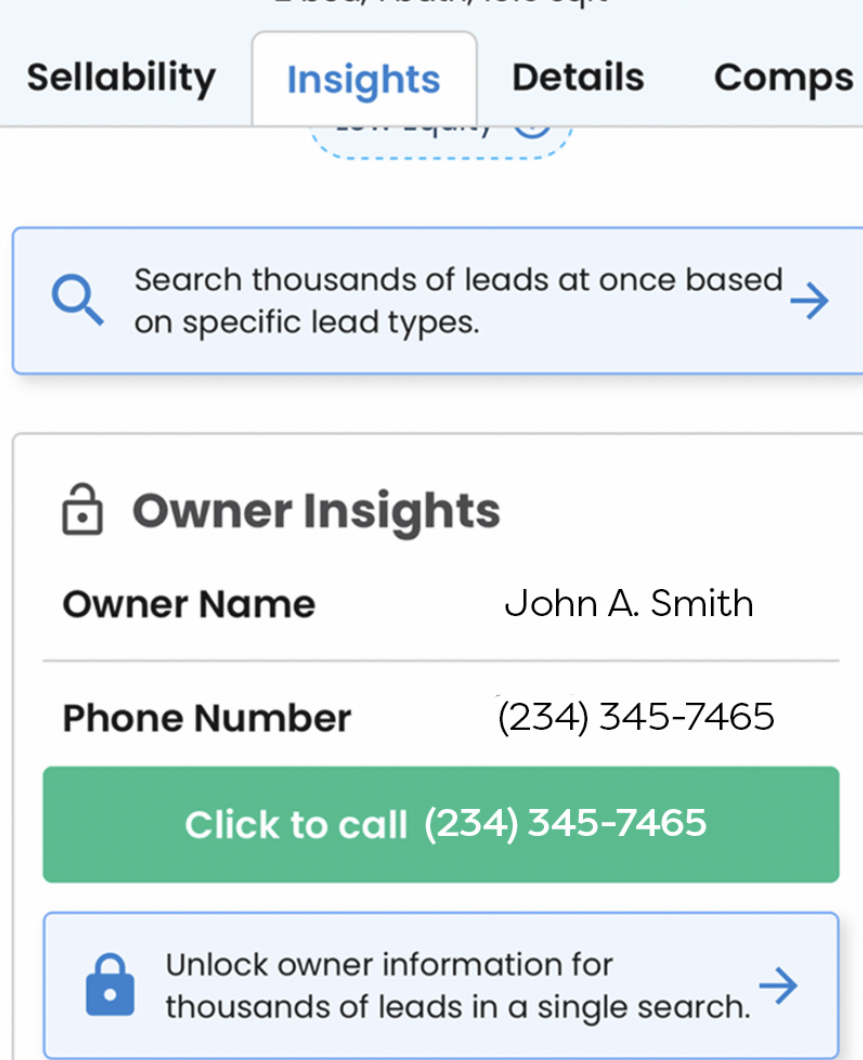 If we are unable to locate a name and number for the home owner we will return the credit back to your account balance. We recommend sending the owner a postcard and we will also recommend similar properties for you to check out!
We are unable to skip trace Business leads as our provider requires a first and last name to acquire phone data. We will only match on properties owned by individuals. Any unsuccessful skip-traced leads will be credited to your account. On average, a 70-85% match rate can be expected.