You can save Properties from a LeadPipes search to your Properties. To do this, you will need to have one or more properties added to the 'MY LEADS' button on the LeadPipes Results screen.
Click HERE to take a look at how to Filter a Property List from LeadPipes.
Click on 'MY LEADS' 
 Select 'Save Properties'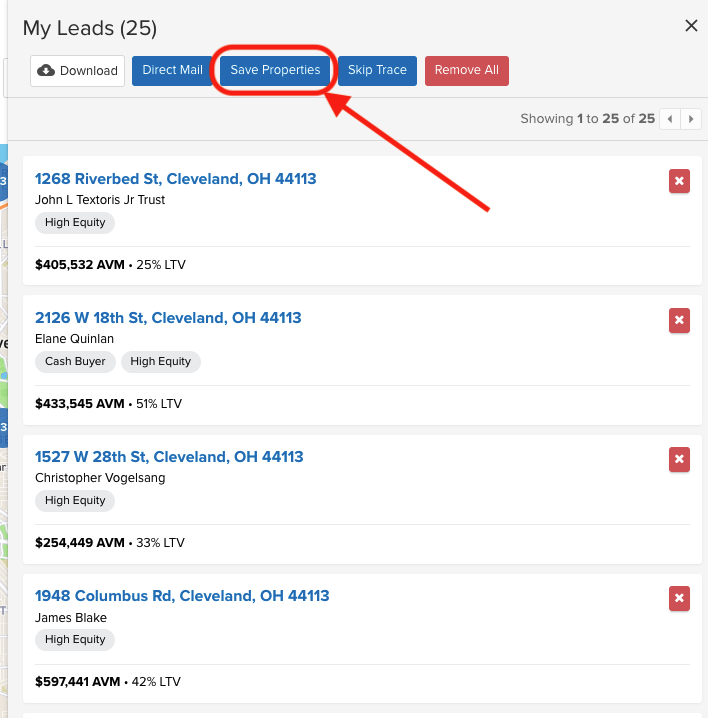 This will 'Save' the Property/Properties to your Property List.  You will be taken to the list after saving.  

You can also access your list, by clicking on 'PROPERTIES' in the Left Navigation Tool Bar